Hey Jenn…Just a quick hello. I wanted to tell you we just got back from Florida. I have to say, thank you again. We went to Typhoon Lagoon (Disney's waterpark) I was a bit nervous to start but wow…my Freedom Wig stayed on. I went down rapids, huge slides and a wave pool with waves 7 feet over my head. My best day ever since I lost my hair. My son and I had a ball. Love you!!!!
Thank you so much for yesterday. You made both of us feel so much better about the decision to go with the Freedom Wig. It was also incredibly uplifting for me personally to be in the same room with another woman who doesn't have hair. It was a first for me and made me feel so much more relaxed.
Thank you for your help with my daughter. The piece has made an important difference in her life and confidence.
I wanted to have enough time to get my thoughts together and I also wanted to live with (my Freedom Wig) for a while to see how it was. I have to say without a doubt this is the best hair piece I have ever had. It is absolutely beautiful and the security is undeniable. I also had the best experience ever getting it styled as I was able to sit and have my hair done in a salon rather then dropping "it" off and coming back in a few hours. I actually sat and enjoyed getting my hair done…..it was such a surreal experience.
In the past I always came back from my styling appointments with my new wig feeling emotionally exhausted. I always felt so vulnerable and unsure and would come home feeling like that teenage kid
I was in high school…..sad and lost for a while. My husband couldn't believe the change he saw in me…..he was waiting for me to come through the door typical style…bracing himself a bit…..and then I came bounding in (literally bouncing) with a huge smile. He was so excited as all he wants is for me to be
happy. I definitely am and I want to thank you for your help with this process.
It makes ALL the difference that you have alopecia too…I have always felt very understood and safe with you. Freedom is lucky to have you as a representative and I am even more lucky to have found you.
I think the biggest thing for me is that I know I never have to do any of that again. No more going to a wig store…feeling so vulnerable trying on all these pieces with people walking by and hoping to find omething "close enough" that suited me. Now I know that when I am up for a new piece that I can simply let you know then go to my stylist and have another enjoyable time. I even don't dread the wind anymore…..now I just enjoy the breeze and know she isn't going anywhere!
I love the colour…I love the hair texture and thickness….the part, the length….literally every choice we made seemed like it was exactly right. I cannot believe how real it is…the scalp…it is amazing…definitely a close second to having my own hair. She is beautiful and makes me feel beautiful too.
Thank you again for all of your support and help!
I wanted you to know that when I arrived home after we met up I tried the new piece on and flat ironed it straight and sleek…I was just speechless. It is absolutely gorgeous and I am so, so happy.
Just wanted to say thank you again for everything.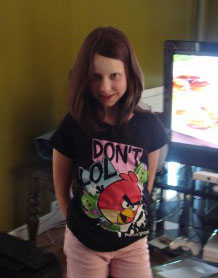 Tyler came home to the box with her Freedom Wig on the door step. She screamed and was jumping like crazy when she saw the box sitting there. She had no problem putting it on and taking it off. She loves it. The color is beautiful. Wow the confidence coming out of her. She is shaking her head like crazy to see if it comes off and nope it stays on. No itching, its amazing. She loves the turtle (sticker) as well. You have been amazing to work with and truly will never forget you. I have attached some photo's of her first poses. She said to tell you to feel free to share with everyone. She wish's everyone could have one. I have to finish the DVD and what not still but if I have any questions I know who to contact. Thank you.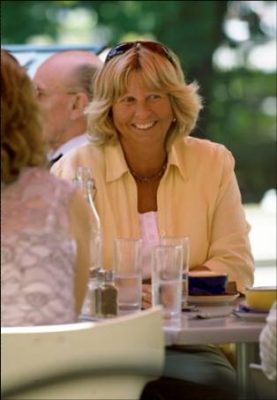 "After the traumatic experience of losing my hair to Alopecia, finding Murray and Averill was the answer to my prayers. The wigs that are made by Freedom Wigs are nothing short of awesome. The suction cap is so comfortable you don't even know you are wearing it, and with using "real" hair I can now feel normal again. People are amazed when I tell them I wear a wig. They don't believe me. My hair has been made identical to my own hair, with its natural curl. I can do everything with my wig that I would have done with my own hair. I play sport, water-ski and ride motorbikes it's just brilliant.
Hi Jen! I just wanted you to know that I have had my Freedom Hair for two full months now and I am absolutely loving it!! I have been out in the wind and the rain…and both times I instinctively dropped my head and started Jogging into the building, as with the old wigs I wore, I took the chance of losing them…part way through running inside, I remembered I wasn't wearing one of those old wigs, but rather my new wonderful Freedom Hair!! I stopped jogging immediately and looked up and smiled. I even stood in the rain for a few seconds. It was incredible! I have not been able to dance in the rain with my daughter for 6 years!! Nothing will stop me from doing that now (well, okay the cold might, ha ha) I want to thank you for everything…for sharing your story…for your inspiration and encouragement…and for being there everytime I have questions. I feel so incredibly confident everywhere I go now. Thank you, and thank you Freedom Hair!
While we were away on vacation, I tried out swimming underwater for the very first time (I admit I've been slow to try this out as I have a little anxiety about it). I'm so happy to report that it was amazing – my wig was secure and I had no issues of any kind. It was such a great feeling and I've missed it for so long (I used to be a lifeguard and swimming instructor in my teens, and I've always loved the water, so being able to go right under was something I had really, really missed – especially with my kids!). I felt so emotional about it that I felt myself just tearing up (out of happiness and also about realizing just how much I've been missing out on these past years). It was just incredible!!
I finally have a few pictures of me wearing the Freedom Wig. I was so excited to be able to put my hair up in a ponytail. It has been fantastic – It's the closest thing to having real hair and I've been having alot of fun experimenting with the hair.
Thank-you so much Jennifer. I am very much looking forward to my new "Do". I wanted you to know how appreciative I am that you fast-forwarded my wig in order to accomodate my holiday!! I look forward to seeing you again soon!
I have been surprised by how many people tell me I look younger. It sits so well and there is truly nothing better than human hair. I volunteer at a cancer centre and am the main wig person. People used to look at me and many did assume I wore a wig. With this one, they just ask how long it took for my hair
to grow back – who would have thought.
I have been living with alopecia for 15 years. The discomfort of wearing a wig and the limitations it puts on everyday life is stressful. Trying to participate in everyday activities is challenging enough, just with the insecurities that come along with the fear of it shifting or falling off. The Freedom Wig is so comfortable; you forget you're wearing it. It has improved my self-confidence and fear in participating. I jumped in the pool for the first time, with my arms at my side…and it stayed on. The vacuum seal is amazing. My family, friends and colleagues have all said they notice a huge difference. I am happy with myself again, and I have Jennifer Krahn and Freedom Wigs to thank for it.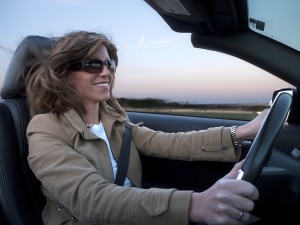 My wife and I are very active and love sports and the outdoors. As she lost more and more hair she became less and less comfortable leaving the house. She was very depressed and self conscious about how she looked in public. It was very difficult to watch her try new wigs every few months to try and reclaim a more comfortable and natural feeling, only to realize that they did not achieve this. Then she bought a Freedom Wig. She has more confidence in herself, our active lifestyle has returned, and I often forget she is wearing a wig. My wife is Beautiful!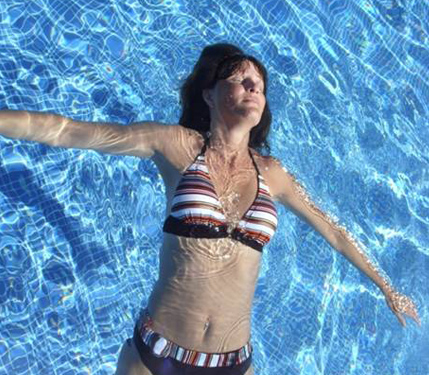 The Freedom wig is a life changer! I watched my daughter go through a very emotional time during the loss of her hair. It was tough to watch a vibrant, fun, and charismatic personality go through such pain and hardship.
Even when she wore her first wigs she still did not seem like her regular self. Then we went and purchased a Freedom Wig for her…what a change!!! My daughter returned to her active lifestyle, she looks natural (like her previous hair), and she found her smile again. She wears her hairpiece for volleyball, for running, and for all her day to day activities. I am so happy we found this hairpiece…It has brought my daughter back!